Incense cones are burned to release the fragrance of the botanical, aromatic material from which they are composed. The alluring incense cones inspire creativity and are burnt for relaxation to create a pleasing and serene environment at home or workplace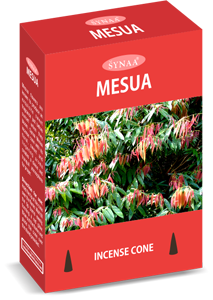 MESUA INCENSE CONE
Mesua flowers are known to produce an equisite sweet fragrance just before sunset when they bloom. Synaa Mesua incense cone with floral, sweet and lingering aroma creates divine and tranqui atmosphere for prayer.
NIGHT QUEEN INCENSE CONE
Night Queen is known for its exotic, sweet and floral aroma. Synaa Night Queen incense cones initiates this extravagant oriental effect of tuberose to create a tranquil and divine atmosphere for prayer.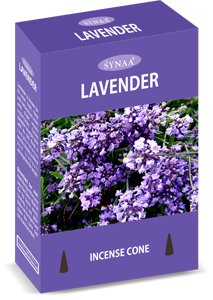 LAVENDER INCENSE CONE
Lavender is known for its clear, fresh, floral and herbaceous scent with slight woody undertones. Synaa lavender incense cone with its rich floral & camphoraceous aroma creates a divine and tranquil atmosphere for prayer.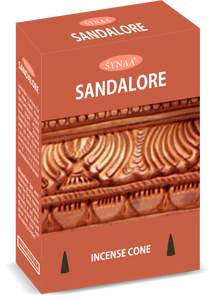 SANDALORE INCENSE CONE
The mystifying fragrance of sandal promotes energy and zest for life. Burning sandalore cones increases the spiritual vibrancy inside your home creating a serene atmosphere for prayer.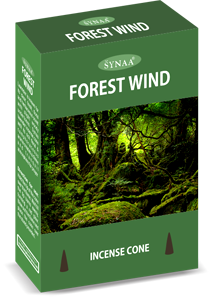 FOREST WIND INCENSE CONE
Synaa forest wind increase cone is natural incense from the Mother Nature herself. Burning Synaa forest wind incense cone will fill your home with the blessings of the Mother Nature creating a tranquil and pure atmosphere.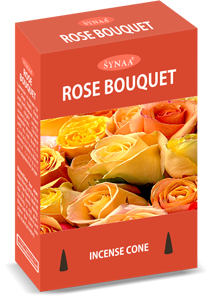 ROSE BOUQUET INCENSE CONE
Synaa Rose bouquet incense cones with its long lasting, compact & mesmerizing aroma is known to promote balance of your spiritual side creating a serene and tranquil atmosphere for prayer and meditation.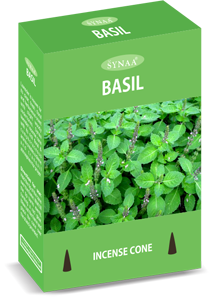 BASIL INCENSE CONE
Incense & worship go together. Basil known for its unique scent is acclaimed as spiritual fragrance that invokes sacred sanctity that creates a serene atmosphere for prayer.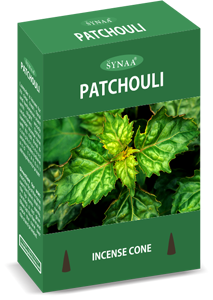 PATCHOULI INCENSE CONE
Patchouli is a bushy herb of the mint family, famous for its lingering aroma. The Patchouli incense cones with its powerful, balsamic, woody and camphoraceous aroma provides a tranquil and divine atmosphere.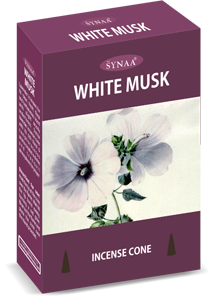 WHITE MUSK INCENSE CONE
White musk is known for its natural, strong, sweet and persistent aroma. This fresh, woody fragrance of Synaa white musk incense cons creates a trqnuil and divine atmosphere to initate your endeavour.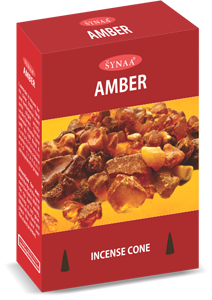 AMBER INCENSE CONE
The aromatic resin of amber is known for its sweet, resinous, warm and cozy aroma. This oriental fragrance initiates a persistent note to create tranquil and serene atmosphere to facilitate your endeavors.